My name is Frederik Storm, I'm a character artist, and now co-owner of Monkey Tennis ApS a small animation studio placed in Viborg: http://monkeytennisanimation.com I've worked in various fields in the industry, but always with a focus on characters. I enjoy all parts of the pipeline, the more I can get my hands on the better. Don't hesitate to drop me an email if you have any questions, jobs, ideas or whatever. I love to get emails.
RECOMMENDATIONS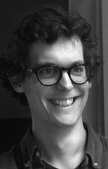 feel free to
send me an
E-MAIL
or have a
look at my
RESUME
Phone: +4541111143
- Tumblehead
Director, Co-Owner at Tumblehead
Frederik has some fantastic character design skills, both drawing and sculpting. He works fast, but still manage to keep the high level of quality in all his works. Frederik is also great to be along with and is a true joy to work together with in a group.
January 7, 2013, Magnus worked directly with Frederik at Tumblehead
- Black Sun Entertainment
Director
Frederik is an extremely talented character designer and modeler. His design sense is fun, unique and always appealing. When it came time to translate his drawings to 3D - he nailed it with ease. I highly recommend Frederik and look forwards to working with him again soon!
January 11, 2013, David was Frederik's client